Caring for People with Developmental Disabilities Collaborative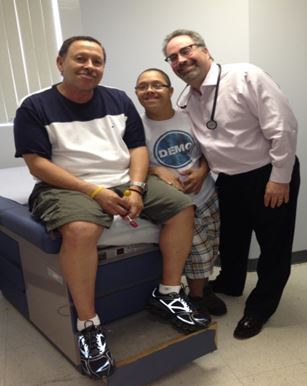 Children and adults with intellectual and developmental disabilities are a minority group in our communities who are not receiving adequate healthcare.
The FMEC is launching an initiative that will improve the care for people with intellectual and developmental disabilities. We will accomplish this by improving the education of healthcare professionals involved in caring for this group of people.
The first element of the initiative involves building a community of interest that is concerned with this area of medicine. We invite all those interested to join this project.
Over time this will lead to development of curriculum designed for medical students, Family Medicine residents and resources for practicing Family Physicians.
---
For more information, contact: Laurence Bauer, MSW, MED
To join this project as a current member, login to your member profile and opt in to this Collaborative Project Committee: Member Login
If you are not an FMEC member would like to join this project, please become an FMEC member here: Individual Membership